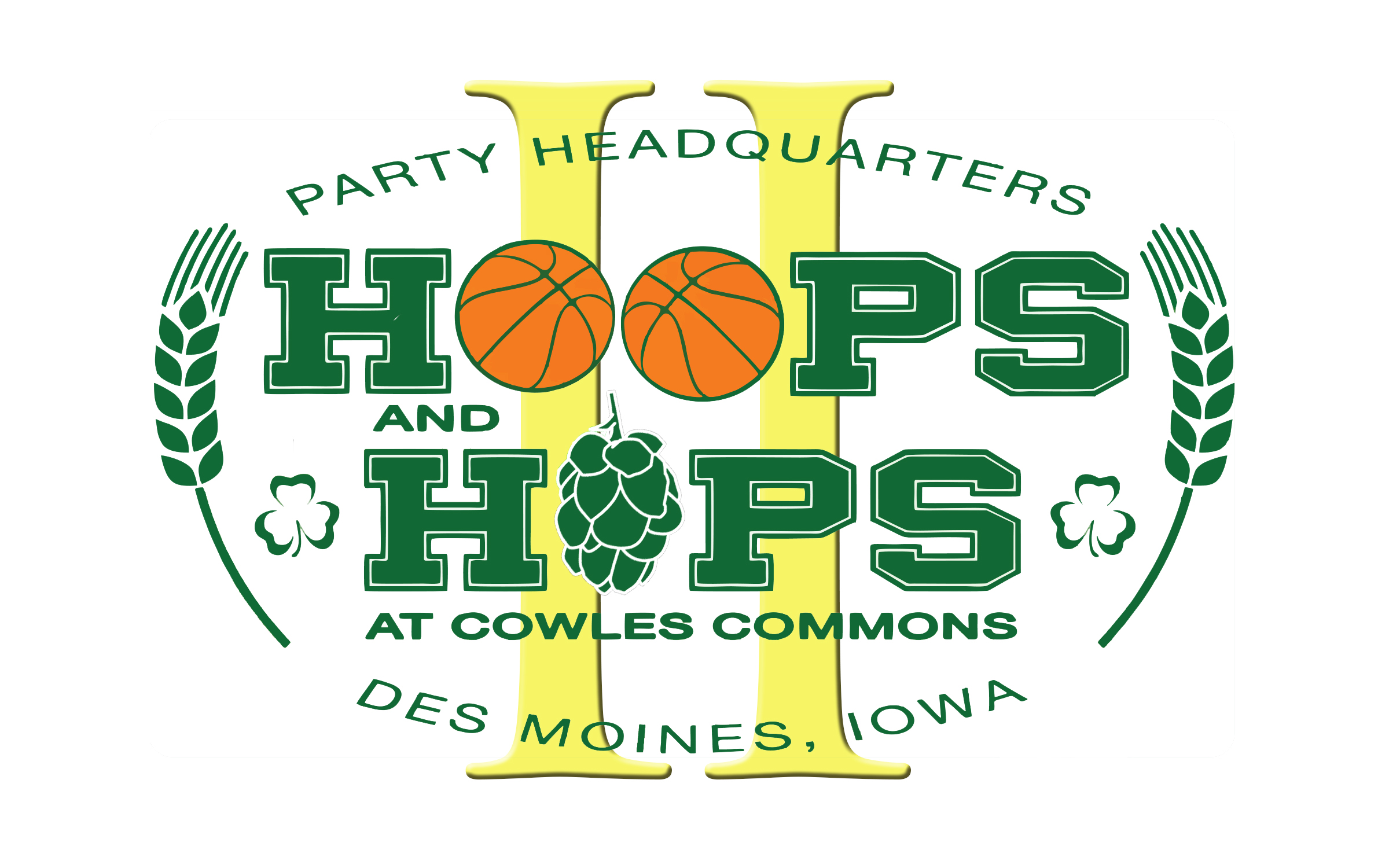 Hoops and Hops II on
Cowles Commons

Come and watch the NCAA First and Second Rounds at the Hoops & Hops Party Headquarters on Cowles Commons. Also enjoy the Thursday tailgate before the Justin Moore / Lee Brice concert and of course St. Patrick's Day celebrations on Friday. The Iowa Craft Beer Tent, 7 Des Moines Food Trucks, 2 basketball courts, and more will be on Cowles Commons March 16,17, and 18th. Open from 10am-10pm. Free admission!


Volunteer spots are now open at: - CLICK HERE


Receive this event shirt, along with two drink tickets for volunteering
All tips will be going to Big Brothers & Big Sisters


Facebook event page: - CLICK HERE


BEER LIST:
IOWA CRAFT BEER
Backpocket Brewing - Slingshot
Confluence Brewing - Des Moines IPA
Court Avenue Brewing - Honest Lawyer IPA
Exile Brewing - Ruthie
Firetrucker Brewery - Brigade Ale
Kalona Brewing - Good Day Sunshine
Lion Bridge Brewing - Yard Sale
Madhouse Brewing - Honey Pilsner
Millstream Brewing - Windmill Wheat
Peace Tree Brewing - Kiss from a Gose
West O Beer - CocO Stout

CIDER
Sutliff Cider
Angry Orchard

MASS DOMESTIC
Budweiser
Bud Light
Busch Light
Splash



FOOD TRUCKS:
Banh ME
Karam's Mediterranean Grill
The Big Red Food Truck
515 Pi
Curbin' Cuisine.


Map