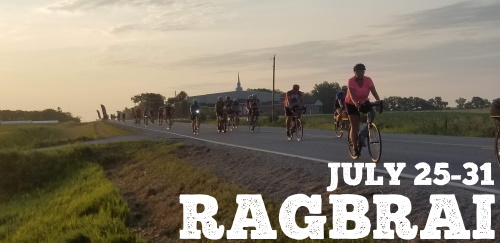 RAGBRAI

Date: July 25th - 31st
Location: 426 miles across Iowa Map
Event Link: Website
Event Link Facebook: RAGBRAI
Event Link Twitter: @RAGBRAI_IOWA
Event Link Instagram: @Ragbrai

If you, or a friend you know is looking for a story they get to tell for the rest of their life and is a person that loves to have a good time then we may be a perfect match. Each year the Iowa Craft beer Tent and Backpocket Brewing introduce the RAGBRAI riders to the world of Iowa brewed beer in two all Iowa Craft Beer Garden stops each day. It has become a must stop destination for many riders. We work with local landowners to make this happen and would love to discuss working with you. We operate everything with the utmost proffesional standards, and have years worth of previous hosts who can vouch for the positive experience it provides to the riders, and to you.
Please look over the maps below. We are looking for locations along the route that are highlighted in orange each day. A few notes about the yards we look for. Right side is always best, but isnt a deal breaker if the traffic count is low. We try to stay away from towns as much as we can, and never setup in town, unless invited by the them to do so. Shade is the primary factor along with a well maintained yard. If you, or someone you know lives on the orange highlighted roads and would like to discuss this opportunity further please have them reach out to Steve at Contact@IowaCraftBeerTent.com or at 515-875-4838.



DAY 1 - Our first beer stop for the day is looking for locations South of Alta along M31 (50th Ave), C65, Hwy110, and D15 (190th St) and plenty of houses along this road are a great fit. Our second spot for the day is looking for a yard on D15 (190th St) or South of Early on Hwy71 (Karr Ave) and a mile or two on D36 (255th St).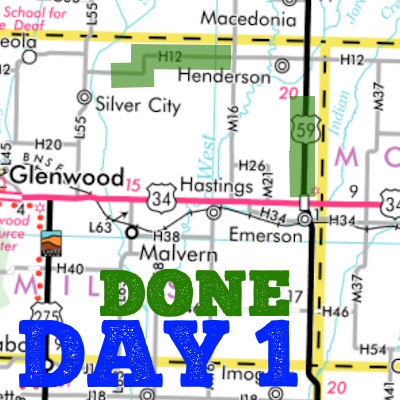 DAY 2 -Our first beer tent for the day is looking for a spot South of Rockwell City anywhere along D46 (310th St). Our second spot is looking for a location on D46 (310th St) or along P33 (Fairbanks Ave).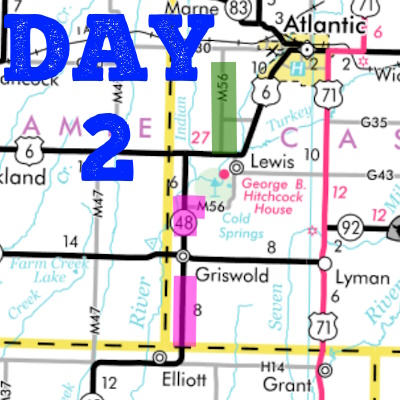 DAY 3 -The first beer tent is looking for a farmyard on D25 (220th St) East of Webster City, up Hwy 69 and a few miles of D20 (190th St). The second spot will be looking for a yard along D20 (190th St) from I-35 to Alden.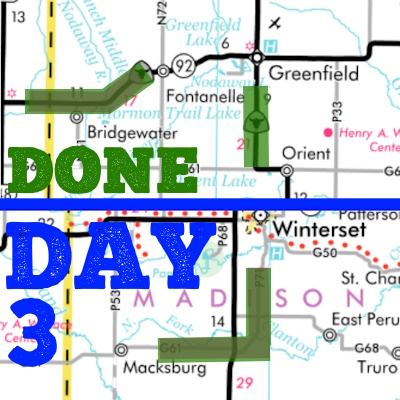 DAY 4 -We are looking for two spots along Highway 57 4 miles East of Parkersburg through C67, T75, C57, and 5 miles South on V25 seperated by 10-15 miles.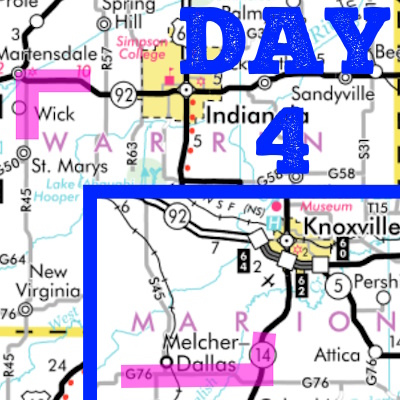 DAY 5 -Our first beer trailer would like a spot along V71 or Highway 150 before Urbana, and a possibility of a few miles past Urbana on 55th Street Trail. The second trailer needs to be along E16 towards the end of the orange highlighted section.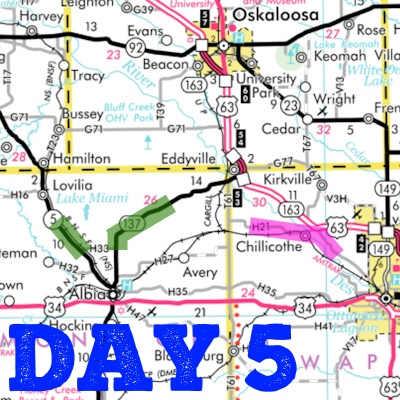 DAY 6 -Ideally the first location will be located before Calamus on Y34, E63, or Y44 as noted on the map below. The second location for the day would be on Y52 or F21 before De Witt.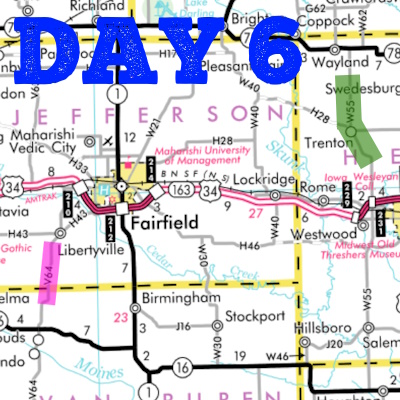 DAY 7 -This is a short day for Day 7 which makes it difficult to choose a location for the day. Ideally we are 5-7 miles before Goose Lake or a few miles past Goose Lake.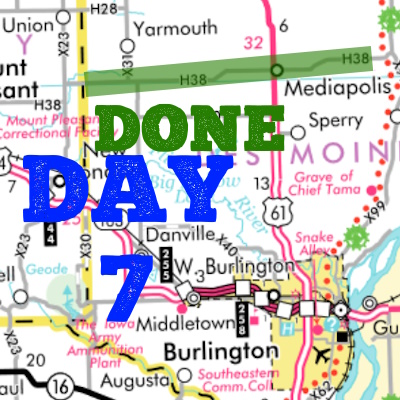 Beer list: COMING SOON
VOLUNTEER SIGNUP IS -


Coming Soon

Notes for all volunteer positions:
*You must be 21
*Shifts are from 10am-5pm and 5pm-12am each day
*You will choose a shirt and size when you signup - COMING SOON
*You will be allowed to signup 1 extra person only during your signup
*Shirts will have the beer logo on the front, and the back will say "Crew, Nothing Compares to the 2020 Iowa State Fair"
*If you signup for 3 or more shifts, you will receive 2 shirts of the same color.


Volunteer Positions
SERVING - This is the most desired position at the Iowa Craft Beer Tent each year. You will be stationed at a trailer with 48 taps. This year we will provide more room behind the bar to allow movement for you to serve all 24 beers to customers. When you arrive you will be allowed to sample a few beers you may not have tried yet. After sampling a few beers, drinking is not allowed behind the counter. You will be allowed a lunch break during your shift (trust us, finding food is not a problem). You will also receive 1 shirt, a gift certificate, 2 drink tickets, and a ticket to get you into the fair. Transportation and parking is your responsibility. The shirt and gate ticket will be handed out at an all volunteer meeting at noon on August 4th at the Iowa Craft Beer Tent on the fairgrounds.